This beach forms the other half of the previous walk from Alvor to Lagos. It takes its name from being part of this walk as "Meia" indicates the word "half". The approach to this beach is from the town of Lagos and it's easily accessed. Meia Praia is popular among windsurfers and surfers alike, as it faces the open Bay of Lagos and it's protected to the west by Ponta da Piedade. The beach is possibly a little longer than the other half at Alvor, and there are many small beach bars to satisfy the thirst for those who wish to walk its length.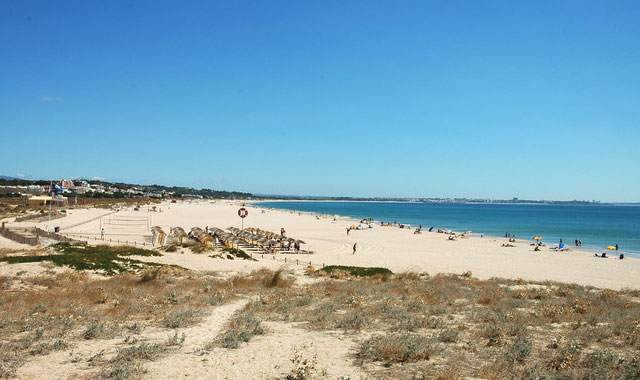 Access: There is a tarmac road leading to the beach from Lagos, heading towards the Marina. Meia Praia is signposted from this road. There is a fairly large and partly organised parking area near the beach, which has various support facilities (restaurants and toilets) and is supervised during the summer season. The beach is classified as an accessible beach and faces south-east.
Meia Praia is just one of many beaches in Lagos.