This beach takes its name from the fascinating gouged red cliffs that form a backdrop to the endless stretch of sand. As these cliffs are not very tall it makes access convenient whilst acting as a suitable barrier to any winds from the north during the out-of-season. This beach is to be found west of Vilamoura before reaching Olhos de Água.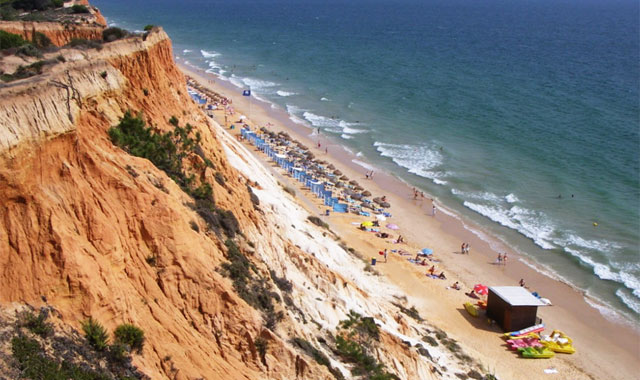 photo by anabananasplit
Access: There is a tarmac road signposted to the beach from the road connecting Guia to Galé. There is a fairly large but disorganised parking area at Galé Oeste, 200 metres from the beach, and a large but organised car park at Galé Leste, 100 metres from the beach, as well as a very small parking area near the beach itself. The beach has basic support facilities (restaurants and toilets) and is supervised during the bathing season, both at Galé Oeste and at Galé Leste. Galé Leste is classified as an accessible beach. The beach faces south-west.