The beach is associated with a very cosmopolitan small seaside resort, where a paved avenue follows the sea front offering sunny esplanades and some animation. The marginal, flanked by large palm trees, merges with the west walls of the fortress originally built to protect the church (Igreja da Luz) from the attacks of the Moors. At the foot of the wall, at the beach, an extensive rock platform of warm color very sculpted by the sea displays some fossil marine life: anemones, barnacles, limpets and sea snails ("burriés"), wrapped in a carpet of green algae. Out of reach of the tides you will spot typical cliff plants, such as Limonium.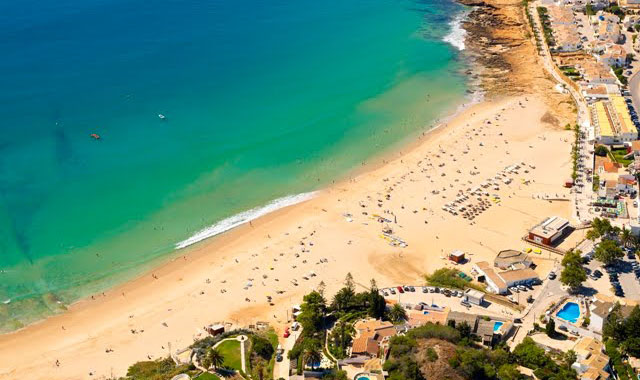 To the east, the cliff rises, gray and very sculpted by the sea. In these white-toned cliffs carved in limestone and marl, a very dark rock formation stands out: it's called Rocha Negra (Black Rock), a volcanic strip from Serra de Monchique which extended to the sea.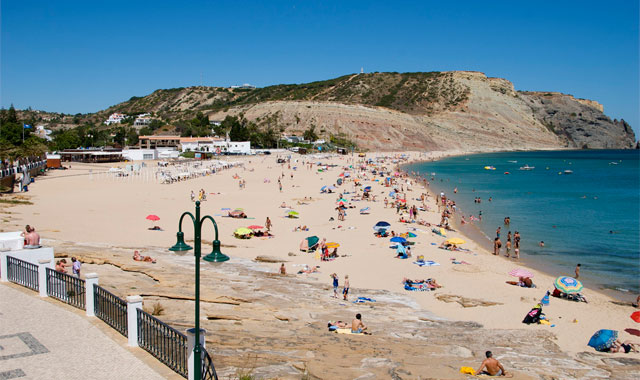 photo by manjux
This bay of calm waters is very prone to the practice of water sports: windsurfing, kite surfing, sailing and diving, there are several support facilities available to vacationers.
Praia da Luz is just one of the many beaches in Lagos Municipality.