Praia do Martinhal is located in the Bay of Baleeira near Sagres. It's a small beach in a reasonably shallow bay that is shouldered to the west by Ponta da Atalaia. The location is fairly windy due to the persistent northerly winds that blow down the wide valley from inland. The water is, however, calm and very good for windsurfing and diving, and there are frequent boat trips taking people to visit the beautiful limestone islets that are situated off the beach, famous for their rocky inlets and underwater grottoes.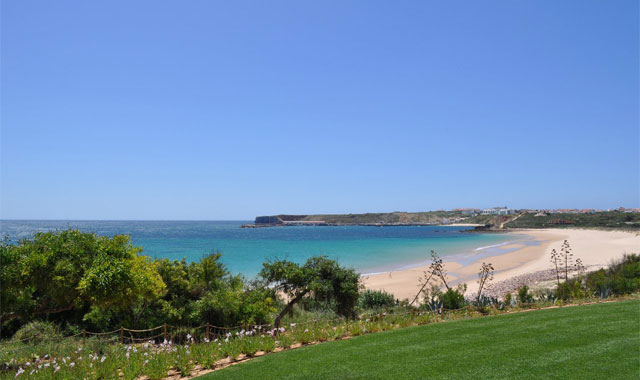 The beach is basically sandy, with high dunes in the centre and marshland vegetation stretching inland up the valley. To the east, the cliffs begin to reappear, with a lot of shingle on the beach, used by bathers to build shelters that serve as windbreaks. Here, you will find the ruins of an important Roman pottery centre and, on the islets, you can find remains of fish salting tanks. To the east of Praia do Martinhal is Praia dos Rebolinhos, nestling between cliffs and facing south. On this beach, you can find some well preserved coastal scrubland and a great abundance of pebbles, the so-called rebolinhos. The beach is deserted and can be reached on foot through the tourist resort that has been built there. It has no basic support facilities or supervision.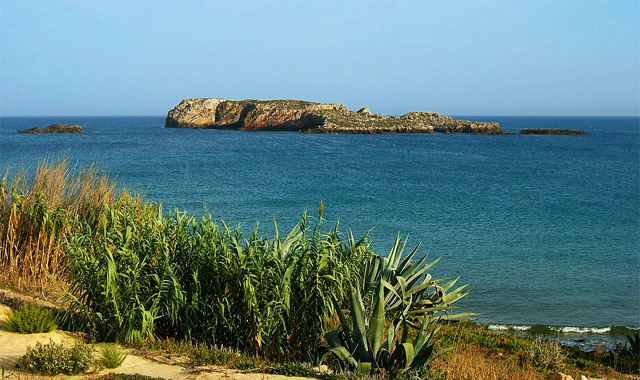 photo by pprats
Access: There is a tarmac road through the Martinhal beach resort in Sagres, leading to the beach roughly two kilometres away. The parking area is fairly large but disorganised, and the beach has basic support facilities (restaurant and toilets), as well as being supervised during the bathing season. The beach faces south-east.