Best Accommodation Options in the Algarve
There are a few steps you should consider before choosing your accommodation in the Algarve. Bear in mind that the Algarve is a particularly sought destination during the high season (May to September) for what I recommend you don't leave your accommodation booking for the last minute or that will result in you paying much higher prices than you would expect, and it will also be more difficult to secure the place you want.
It's advisable to anticipate and book your accommodation with 2 to 3 months in advance. Not only you will be able to secure a good spot, but you will also find that prices are much more accessible. It can be very stressful trying to find something last minute, and it will likely keep you from enjoying your holidays peacefully and relaxed. So here are a few steps to get you started:
Find the right location for your accommodation
Choose the right type of accommodation according to your needs
Find the best and most competitive prices
Accommodation in Western Algarve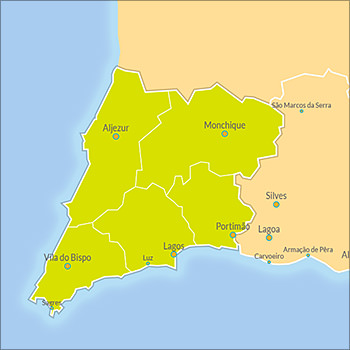 Aljezur
Monchique
Portimão
Vila do Bispo
Accommodation in Central Algarve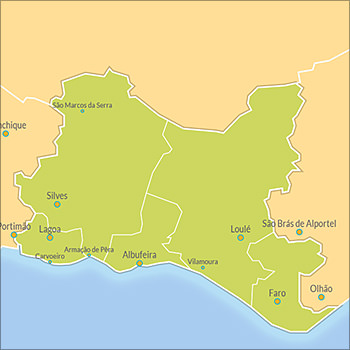 Albufeira
Faro
Lagoa
Loulé
Silves
Accommodation in Eastern Algarve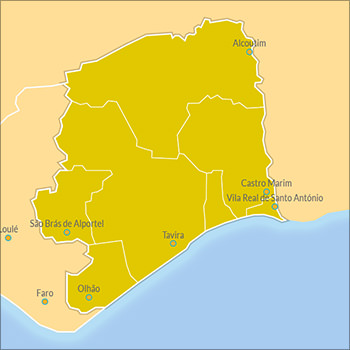 Alcoutim
Castro Marim
Olhão
São Brás de Alportel
Vila Real de Santo António
Choosing the right Algarve accommodation
Many tourists think of a Hotel as their primary choice for their accommodation in the Algarve, but in fact, there are other options that being cheaper than a hotel will give you better advantages. The main ones are:
Holiday Apartments
Aparthotels
Guest Houses
Hostels/Pensions
Hotels
The whole Algarve Region boasts more than 350 Hotels among the most popular and touristic places. In order to make it easier, we selected the top destinations and the best Hotels in those destinations. If you are searching for some that are not here maybe you want to try visiting Booking.com website and find something in your destination.
A holiday Apartment or a Hotel?
If you are becoming a regular visitor to the Algarve Region, or if you plan to come in a group of 4 or 5 people — or you have a big family —, it can be advantageous to consider going for a Holiday Apartment or an ApartHotel instead of a Hotel. It can be considerably cheaper and you will avail of your own space with all the conveniences.
ApartHotels are quite common in the Algarve, from early the industry understood that people would become regular visitors and adapted their spaces to include this option. Aparthotels are a cost-effective alternative for families or groups that want to be together, and like an Apartment, ApartHotels usually have an en-suite and kitchen with stove, microwaves and fridge that enable you to prepare and store your food and groceries./p>